Chief Product Officer For Early Stage Healthcare Company at HUED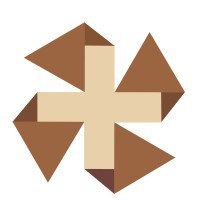 HUED
Product · Full-time
Remote
180,000 – 200,000 USD per year
Posted on Friday, April 7, 2023
Company Overview We are an early stage company focused on improving quality of care for Black, Latinx and Indigenous populations through education, access and data.
About The Role HUED is seeking a Chief Product Officer with a passion for improving the way people access healthcare today. As Chief Product Officer, you are responsible for the strategy and execution of all product-related activities and for quantifiable outcomes and business impact driven by product development and launch. This is an extremely hands-on role that reports to the Chief Executive Officer, and will work closely alongside the engineering team, and other stakeholders to ensure that our products meet customer needs, are delivered on-time and within budget, and drive business growth.
Duties and Key responsibilities include:
Drive the execution of the product strategy in alignment with the CEO, and other stakeholders.
Monitor product performance metrics and use data-driven insights to continuously improve the customer experience and business outcomes.
Build and lead a high-performing product team, including product managers, designers, and developers.
Develop a comprehensive product framework for initiating and supporting enterprise relationships across key stakeholders including healthcare systems, insurance carriers, and distribution partners.
Ensure that the entire company understands HUED's product strategy, vision and direction.
Provide guidance on build/buy/partner decisions as well as partner selection, based on product requirements.
Lead development and prioritization of product roadmap across all product lines; facilitate prioritization decisions when tradeoffs must be made.
Work with the UX and development teams, create specifications, requirements and designs for those new features.
Serve as a product owner, working closely with the development and UX teams to deliver features and tasks as part of an agile sprint process.
Analyze the impact of changes, and incorporate learnings into the product roadmap.
Skills & Knowledge:
10+ years experience leading products in health technology or SaaS companies.
C-Suite experience building an early stage startup (i.e. founding team member to growth stage).
Have led agile teams in the role of product owner, and have a strong understanding of agile processes.
Strong analytical skills, with experience using data to drive decision-making and product improvements.
Proven experience delivering innovative breakthrough health-tech products that transform at the scale of industry ideally serving health providers, systems, payers and patients.
Have tremendous communication skills and offer strong stakeholder management skills.
Be intellectually flexible and comfortable working in a fast-paced startup environment.
Bachelor's degree in a relevant field, such as computer science, engineering, or business administration; advanced degree is a plus.
Having a background in healthcare, and/or SaaS would also be a major plus!
If you are passionate about using technology to solve complex healthcare problems and have a proven track record of leading successful product teams, we encourage you to apply for this exciting opportunity at our early stage tech company.
HUED is an equal opportunity employer.